The landscapes of Hip Hop are rapidly changing, mostly for the better, and one of the main regions making noise is South Florida.
---
The landscapes of Hip Hop are rapidly changing, mostly for the better, and one of the main regions making noise is South Florida. Led by breakout stars such as Kodak Black and Pouya, South Florida has been blowing up from Orlando down to Miami and they don't plan to stop anytime soon.
South Florida is home to its own marshy version of Trap, as well as a variety of styles influenced by Dancehall, G-Funk and even Gospel. There is a little bit of everything in the region; from the hard-hitting indiscreet lyrics of SmokePurpp to the soulful, agile delivery of Kaiydo; SF is a territory of Hip Hop like none other.
Today we are shining a light on 5 artists to come from the exotic Everglades we all know and love. Each of these artists hasn't necessarily blown up to mainstream status, but they are well on their way and if you're not familiar with them yet; you will be very soon.
Kaiydo
Kaiydo is the rapper everyone has been looking for. Not only is he a skilled emcee, but Kaiydo also produces pretty much all of his material and the final product is breathtaking. The real mystery however is, how did the Orlando native get over 100K plays on his very first song ever released? Kaiydo has a total of 4 songs released to the public and each has accumulated over 100K plays and his most popular track "Arcade" has been featured on Apple Music's "New Artist Discovery" playlist. Is Kaiydo a Hip Hop prodigy? I personally wouldn't argue against it, but Kaiydo's real talent comes from his ability to create his own style of Hip Hop that fuses Dancehall, Soul and plenty of Video Game samples into an exquisite harmony that is both refreshing and much-needed in present day Hip Hop.
XXXTENTACION
You might recognize XXX's unique title from the smash internet hit "Look At Me" produced by Rojas. It's ridiculously heavy which makes you surprised to know find out XXX can go even fucking harder. Case and point "ImSippinTeaInYourHood". But he also has a softer side, which gives this kid has massive potential. Star in the making.
Swaghollywood
We have been supporting Swaghollywood for a long time now, and every piece of support he gets is well deserved. Utilizing the "fun" aspect of Hip Hop, Swag can turn a bad day into a good one simply by his demeanor on a track. Boasts of positivity and synth filled production complete Swag's portfolio and he compliments it all by creating a style of music that Hip Hop desperately needs. Especially in its current state of negativity. The Sarasota native is constantly dropping new material for his fans, leaving all of us begging for a full length project. I'm excited to see what Hollywood has in store, and believe me, you should be too.
WIFISFUNERAL
WIFISFUNERAL has been steadily puting out quality music but has really just now started to catch everyone's ear. Surprising it took this long but seems as tho he has put the nails in coffin for doubters after his smacking performance at this years Rolling Loud Fest. One of our first 'take notice' pieces we saw from Wifi (and a handful of other florida rappers) had to be 2015's "Surfff" video directed by Nassacre and featured other stella Florida acts like Max P, Skyxxx and Keez.
OTown Marco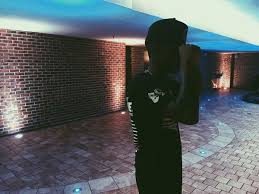 Another Orlando native to represent the marshy region, OTown Marco is a perfect example of a true Hip Hop artist. Marco has been killing the game landing placements on major media outlets such as DJBooth and even accumulating over 160K plays on his most popular track off his "Blue December" mixtape which rose to much critical acclaim. Marco is an artist that utilizes his time on the mic. Dropping literally hot bar after hot bar exemplifying a true lyrical talent as well as an on point delivery with every release he drops. Marco not only reps the O well, but also South Florida as a whole.
Lil Filth
Remember that marshy version of Trap I was talking about? Lil Filth was exactly who I thought of when I typed that. Lil Filth is the definition of "sauce". Utilizing autotune as well as Drill and Trap influences, Filth is able to create a gritty, violent and frankly "filthy" style of Trap that is perfect for the streets. It's too early to say whether Filth will blow up to mainstream success anytime soon, but if the young rapper keeps creating the same hardcore music his fans love and taking the Everglades by storm, he's well on his way.
Smokepurpp
Smokepurpp has become a sort of sensation in modern-day Hip Hop, whether it be from comical videos on Twitter or making Caillou sampled bangers, Smokepurpp has got to be doing something majorly right. Embracing the ideology of literally trapping, Purpp has inspired many other Southern Trap artists just in the past year to be influenced by his style and make a similar trend of music that all stems back to Purpp's origins. He's already leading a growing sub genre, who knows where he's going next.
Catch WIFISFUNERAL AND XXXTENTACION this Friday May 27th at Zenon Nightclub in Palm Beach

---