Let this one rock you to sleep.
---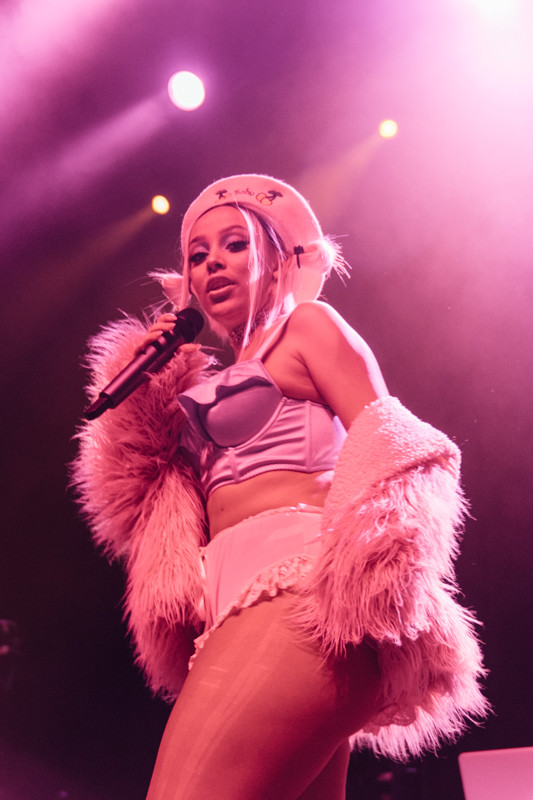 Doja Cat's songwriting abilities are precisely astounding in every single way, as we witnessed with the drop of her viral hit "Mooo!", that sparked long-established conversations all throughout the interweb. Wordplay and the use of clever analogies over lullaby tones have allowed her to execute a habitual style of creation, one that is easy for her to tap into. It's almost effortless for her, and quite impressive as she produces her own music as well.
"Bilingual I been speaking in different languages/Be like ouu papi/Careful with the fuckin Hitachi/You might cause a fuckin tsunami.." Doja manuevers through her bars with a controlled poise, all the while harmonizing & mixing her vocals in the background as she spits. Her lyrics give you erotic imagery in your mind but with the method in which she approaches her lyrical execution, it gives the listener the option in regard to how dirty they choose to perceive it to be—which is another creditable quality of her mind, an attribute that is very concrete and intellectual yet playful and cherubic.
Press play to listen below: